5 Factors That Affect Christmas Light Installation Prices
Installing Christmas lights is a great way to get into the holiday spirit. Not only will your home be festive and bright, but you'll also save money on your electric bill. However, Christmas light installation prices can vary depending on several factors. Here are 5 things that will affect the price of your installation:
The type of lights you choose: LED lights are more expensive than incandescent lights, but they last longer and use less energy. If you want to save money in the long run, LED lights are a good investment.
The size of your home: The larger your home, the more lights you'll need and the more expensive the installation will be.
The complexity of the design: If you want a complex light display with multiple colors and patterns, it will cost more than a simple string of white lights.
Whether you hire a professional: Hiring a professional to install your lights will obviously cost more than doing it yourself, but it's worth it if you don't have the time or expertise.
The time of year: Getting your lights installed before December will save you money, as most companies offer discounts for early installation.
Keep these factors in mind when budgeting for your Christmas light installation. By choosing the right lights and hiring a professional, you can create a beautiful display that will bring holiday cheer to your home for years to come.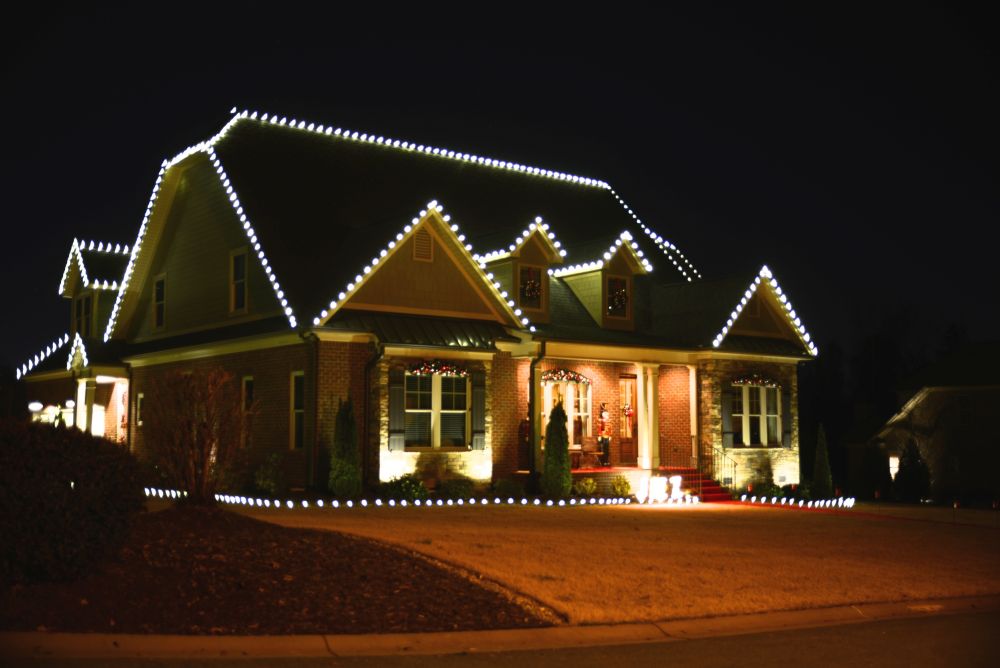 When hiring a professional to install your Christmas lights, be sure to consider the following factors:
Experience: How long has the company been installing Christmas lights? Do they have a lot of experience with different types of homes and lighting displays?
References: Ask for references from past clients and check online reviews to get a sense of the company's work quality.
Cost: Get quotes from several companies before making a decision. Remember to ask about any additional costs, such as labor or materials.
Contract: Make sure you have a contract in place that outlines the terms and expectations of both parties. This will protect you in case of any problems with the installation.
By considering these factors, you can be sure to find a reputable company that will install Christmas lights professionally and at a reasonable price.
When it comes to Christmas light installation, there are a few ways to save money without compromising on quality. Here are a few tips:
Shop around for the best prices: Compare quotes from different companies before making a decision.
Choose LED lights: LED lights use less energy and last longer than traditional lights, so they can save you money in the long run.
DIY: If you have a bit of DIY experience, you may be able to save money by installing the lights yourself.
Get help from family and friends: If you're not confident installing the lights yourself, ask family or friends for help.
Hire a professional for complex displays: If your home has a complex lighting display, it's best to leave the job to a professional. This will ensure that the display is done correctly and safely.
By following these tips, you can save money on your Christmas light installation without compromising on quality.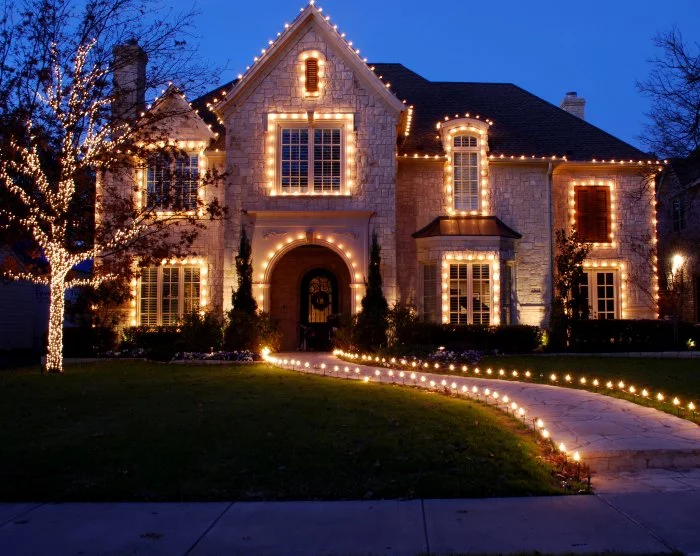 (732) 889-5117