How Much Does Christmas Lights Install Cost?
Christmas is a time for family, friends and of course, decorations! If you're looking to add some extra sparkle to your home this season, then installing Christmas lights might be the way to go. But how much does Christmas lights install cost? Read on to find out.
Christmas lights are a great way to get into the holiday spirit. They can be used to decorate your home or tree, and they can create a festive atmosphere for all to enjoy. If you're looking to install Christmas lights this year, you may be wondering how much it will cost. Here is a breakdown of the average cost of installing Christmas lights, depending on the size and scope of your project.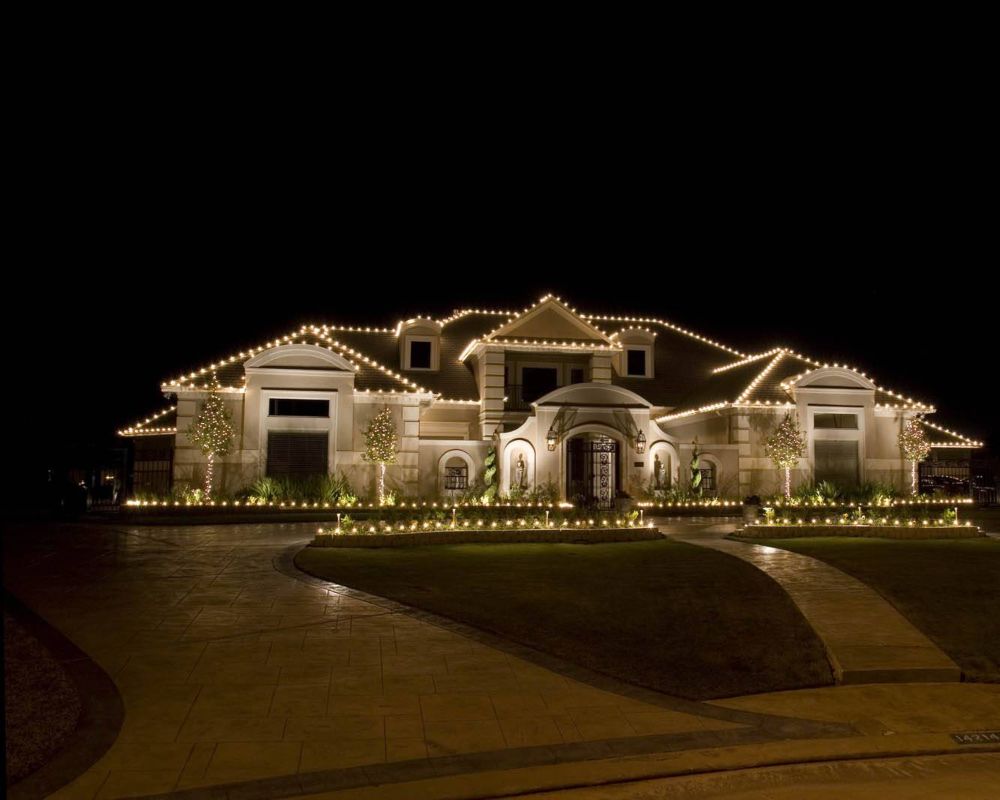 Professional lighting that is custom fit to your home by certified installers looks spectacular and really creates that home for the holidays feeling!
There is a lot that goes into professional lighting design and installation. This is  how we do it.
We start by creating a digital design. We take several photos of the areas to be decorated and then place them in a computer program. The lights, wreaths and accessories are then added to your homes photos and you will get a rendering of exactly how it will look when completed on your home! You can make any changes so that you have your perfect design for you holidays.
Next, we "bulb up" all the light lines that will be installed onto your home. We do this off site for faster installation and generally do it in July and August so we have thousands of bulbs ready to go.
The materials we use are top of the line, like LED bulbs, RGB bulbs and LED spritzers. Our wreaths and bow are made of premium materials and last for years.
On your installation day we will send a crew of certified installers to you home. All of our installers and designers hold Christmas Light Installers Professional Association (CLIPA) certifications. We are fully trained in safety and lighting installation to insure that your homes decorating goes smoothly and has no issues once we are finished.
After the holidays we will return to your home and remove and mark the lights for next year's installation. We then carefully pack them in air tight crates with moisture absorbent packs to make sure they don't get corroded. The crates are then moved to storage and made ready for next year's installation.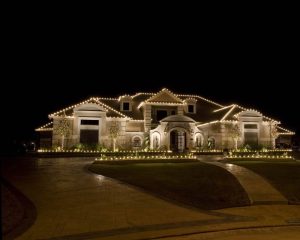 Christmas Lights Decor
There are many factors that will affect the final cost of your project. Let's take a closer look at some of these factors:
Location: Where you want the lights on your home, access to those areas and how tall the trees we are decorating are determine part of the cost.
Time of Year: The time of year when you install your lights will also affect the cost. If you install your lights during the beginning of the season (October 1 – October 20 ), you may be able to get a discount on labor and materials.
Scope of Project: The scope of your project will also affect the cost. If you want a simple string of lights around your tree, it will be less expensive than if you want an elaborate display with lights on your gutters, windows, and roofline.
Type of Lights: The type of lights you choose will also affect the cost. LED lights are more expensive than traditional incandescent lights, but they last longer and use less energy.
Now that you know what goes into the project here's some general pricing.  Christmas lights installed on gutters and rooflines will vary from $8 to $12 per linear foot , trees and shrubs are priced per strand of mini lights and how tight the wraps are.  A good rule of thumb is $35 per strand. Wreaths vary by size and how they have to be installed. A rough estimate is $100 per wreath installed.
All you have to do now is start planning your project! Just remember to factor in the size, materials, and any other associated costs while doing your planning With a little planning, you can create a beautiful holiday display that will bring joy to your family and friends for years to come.
As you can see, the cost of Christmas light installation services can vary depending on the size and scope of your project. If you're looking to save money, consider doing a small project. But if you want your home to really stand out this holiday season, then a large project might be worth the investment. No matter what you decide, Christmas lights are a great way to add some extra holiday cheer to your home.
(732) 889-5117